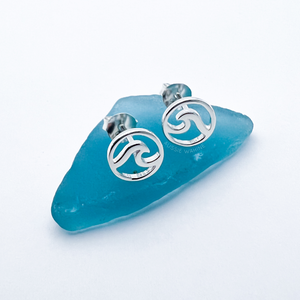 These sterling silver Wave stud earrings are perfect for beach lovers! They represents the unknown, the deep subconscious, the spiritual, the feminine element...or maybe just a beautiful day at the beach! 

The studs measure 8mm x 8mm and are approx. 1mm thick.
All components including wave, post and ear nut are made of .925 sterling silver.
Perfect for everyday wear.