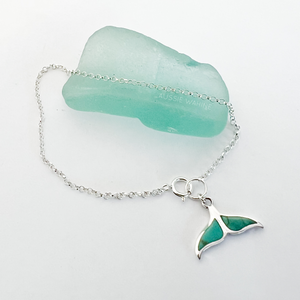 This Turquoise Whale Tail Bracelet is the perfect accessory for a whale-of-a-good-time! Crafted from .925 sterling silver this 18cm bracelet is sure to make a splash. 
The whale tail measures 18mm across and 10mm high. Bracelet is 18cm in length.
Get it before it dives into the deep blue sea!